Devil's Point Golden Aged Rum 5cl - MINI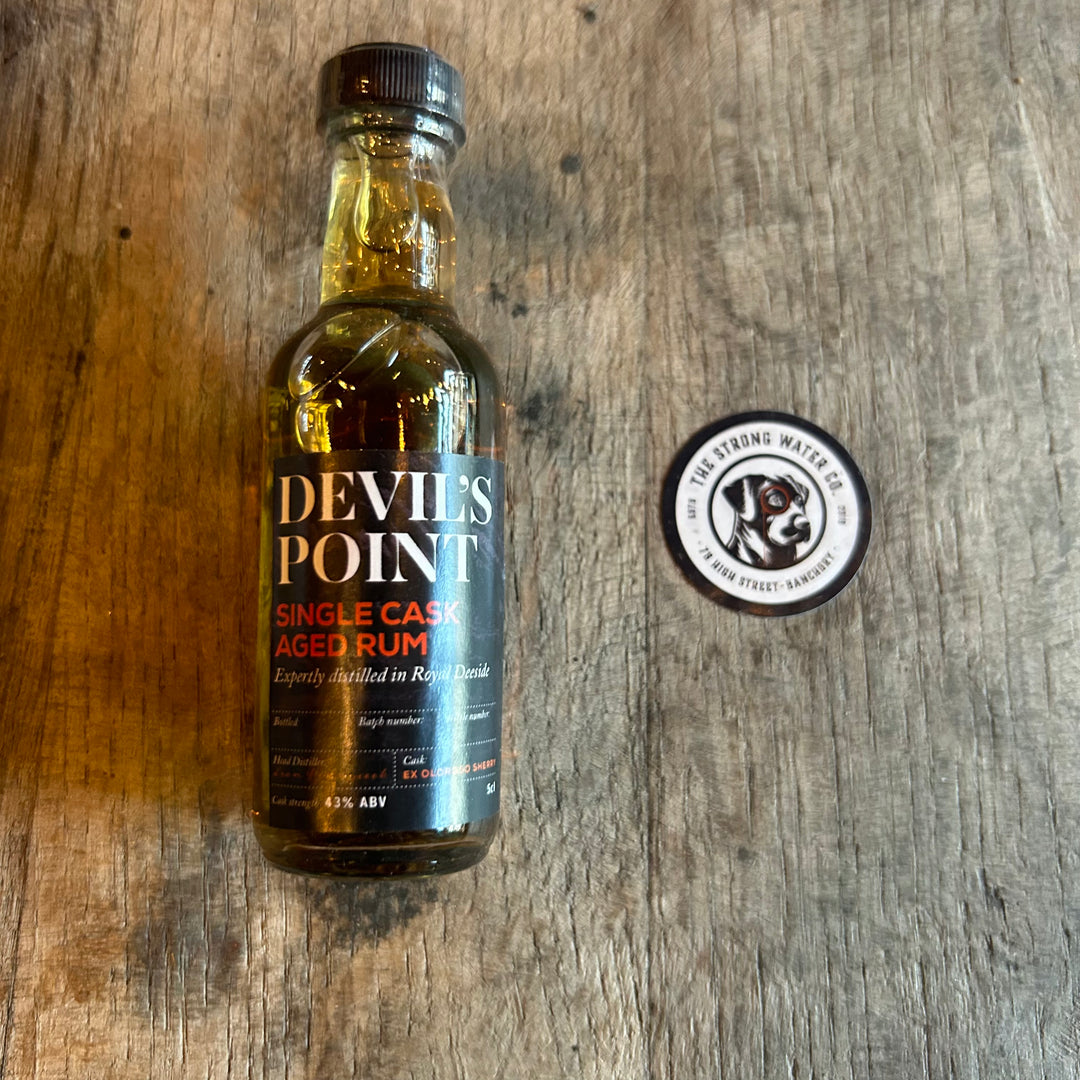 Devil's Point Golden Aged Rum 5cl - MINI
Devil's Point Golden Aged Rum 5cl - MINI

5cl / 38% ABV
The Devil's Point is a mountain in the Cairngorms National Park. The Gaelic name means 'Penis of the Demon'. The English name is a result of a visit to the area by Queen Victoria who asked her local ghillie, John Brown, to translate the name to avoid embarrassment he called it The Devil's Point.
Tasting Notes
Devil's Point Golden Aged Rum is a blend of a couple of favourite casks of creator Liam Pennycook. They took one of the first rums and one of the most recent rums they've filled, married them up, and blended them.
Buttery toffee, vanilla, and dark chocolate with notes of juicy dried fruit and a touch of orange zest.
Delivery
Available in-store, click and collect and local and national delivery.
---
---
Local and national shipping
In stock, ready to ship

Inventory on the way