Glenallachie 8 Year Old - Scottish Oak Finish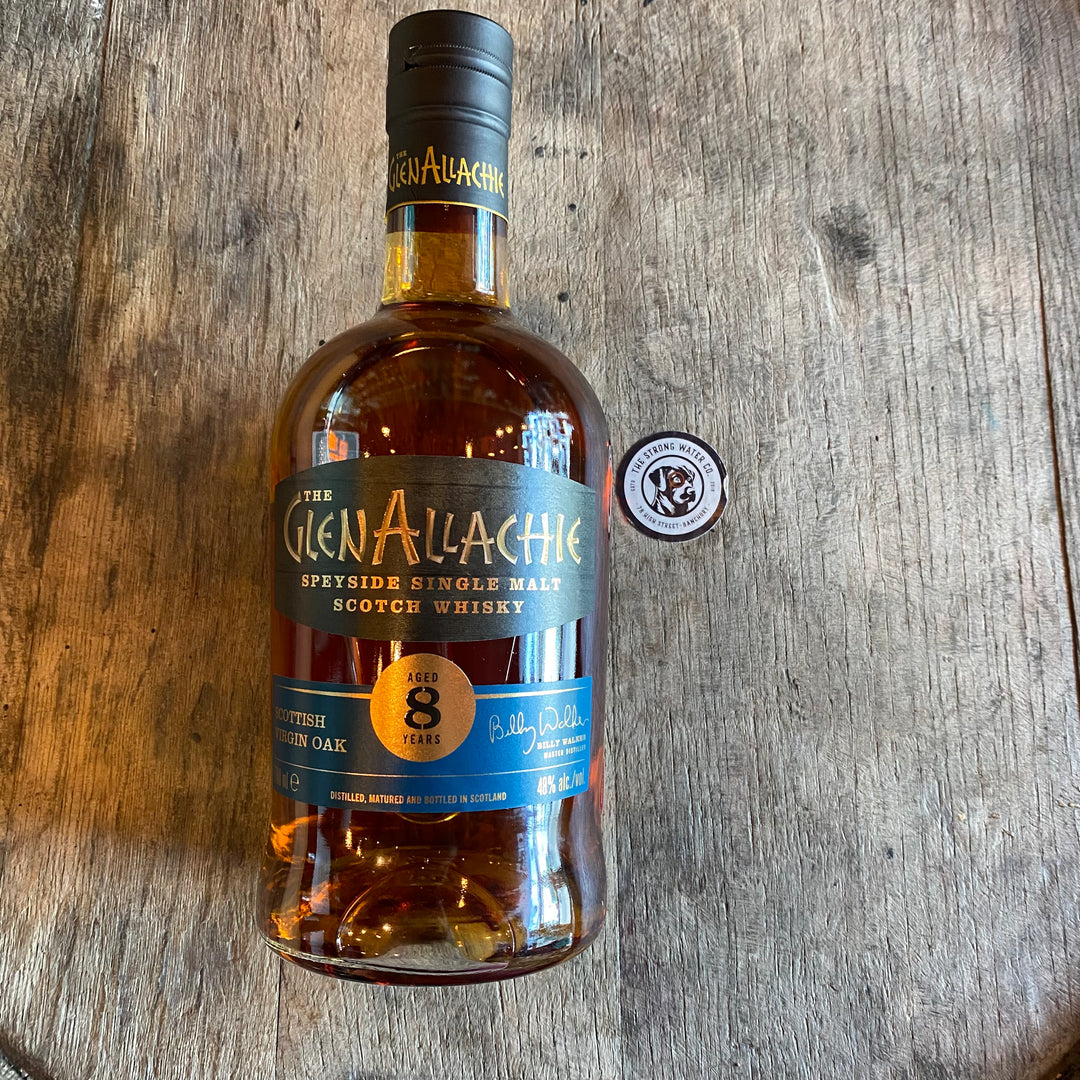 Glenallachie 8 Year Old - Scottish Oak Finish
Regular price
£6500
£65.00
Glenallachie 8 Year Old - Scottish Oak Finish 
48% ABV
Natural Colour 
Non-chill Filtered 
The Glenallachie Virgin Oak Series, has first been matured in American oak barrels (Quercus Alba) Ex-Bourbon Barrels. To add a delicate and distinctive twist, the Whisky then underwent additional maturation for approximately 18 months in a specially selected Virgin Oak Casks
The subtle flavour differences in this series are led by a variety of influences: the Oak species, the local terrior and the period of natural air drying, along with the toasting, charring and cooping of the casks. Each of these reacts uniquely with The Glenallachie spirit, adding superb texture, depth and variety. 
Tasting Notes
This golden malt attains its indulgently sweet flavours from casks made of Scottish Sessile Oak (Quercus Patraea) sourced from the Atlantic Coast. Before being filled, the wood is air dried for 36 months then toasted to a medium level. Due to its rarity and tendency to knot, Scottish Oak is seldomly used for whisky maturation, making this unique gema truly magical experience. 
Colour: Golden Sunset 
Nose: Bursting with baked oaks, butterscotch and toffee, with notes of cinnamon, ginger snaps and heather honey
Taste: Lashings of heather honey, orchard fruits and lemon zest, followed by white chocolate, cinnamon and ginger, with toffee and butterscotch on the finish. 
---
---
Local and national shipping
In stock, ready to ship

Inventory on the way