Alpha Box & Dice 'Golden Mullet Fury'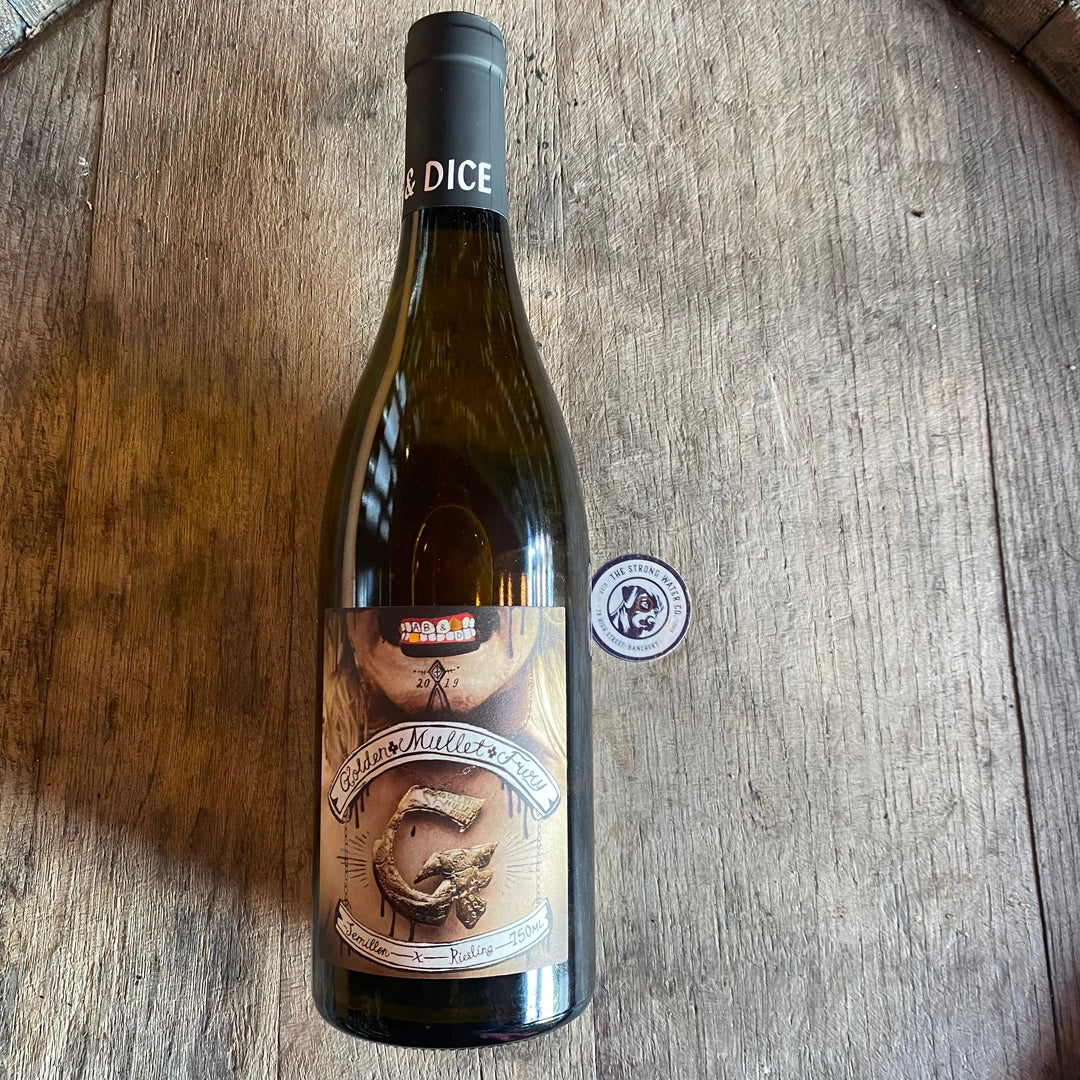 Alpha Box & Dice 'Golden Mullet Fury'
Regular price
£2250
£22.50
Alpha Box & Dice 'Golden Mullet Fury' Semillon Riesling, McLaren Vale 2019
Mclaren Vale, Australia 
13% ABV 
You just don't do a "half mullet" – you have to be all in. The mullet, like skin contact white wines, has been around for millennia. Things never go out of fashion, they just get re-discovered… it's a cycle, see? The Buddhists talk of Samsãra, the endless cycle of birth, life and death, but AB&D know that to reach true enlightenment you need to grow that shaved head out, keep it short on top, grow out the back and rejoice in the pithy textures and heady perfumes of skin-contact white wine.

Tasting notes
Golden Mullet Fury skin contact white wine has become a hallmark of AB&D wines. Notes of reserved lemon, curry leaf, nectarines, hint of marmalade on the nose. Racey acidity with chalky tannins and a real mouthwatering finish. Refreshing yet textural.
Food match
Morroccan chicken, seafood and blue cheese.
Production
The Semillon was handpicked, destemmed and plunged by hand, fermented until dry using native yeast. 3 weeks total skin maceration. Riesling was picked with >65% Botrytis affected grapes, pressed for 3 hours long and slow, wild fermented for 4 months in old barrels until dry, spontaneously going through full MLF. Semillon spent 12 months in barrique on full lees, Riesling spent 12 months in old oak then blended together for a further 12 months maturation in foudre.

---

---
Local and national shipping
In stock, ready to ship

Inventory on the way