Macbeth Pale Ale - River Dee Charity Beer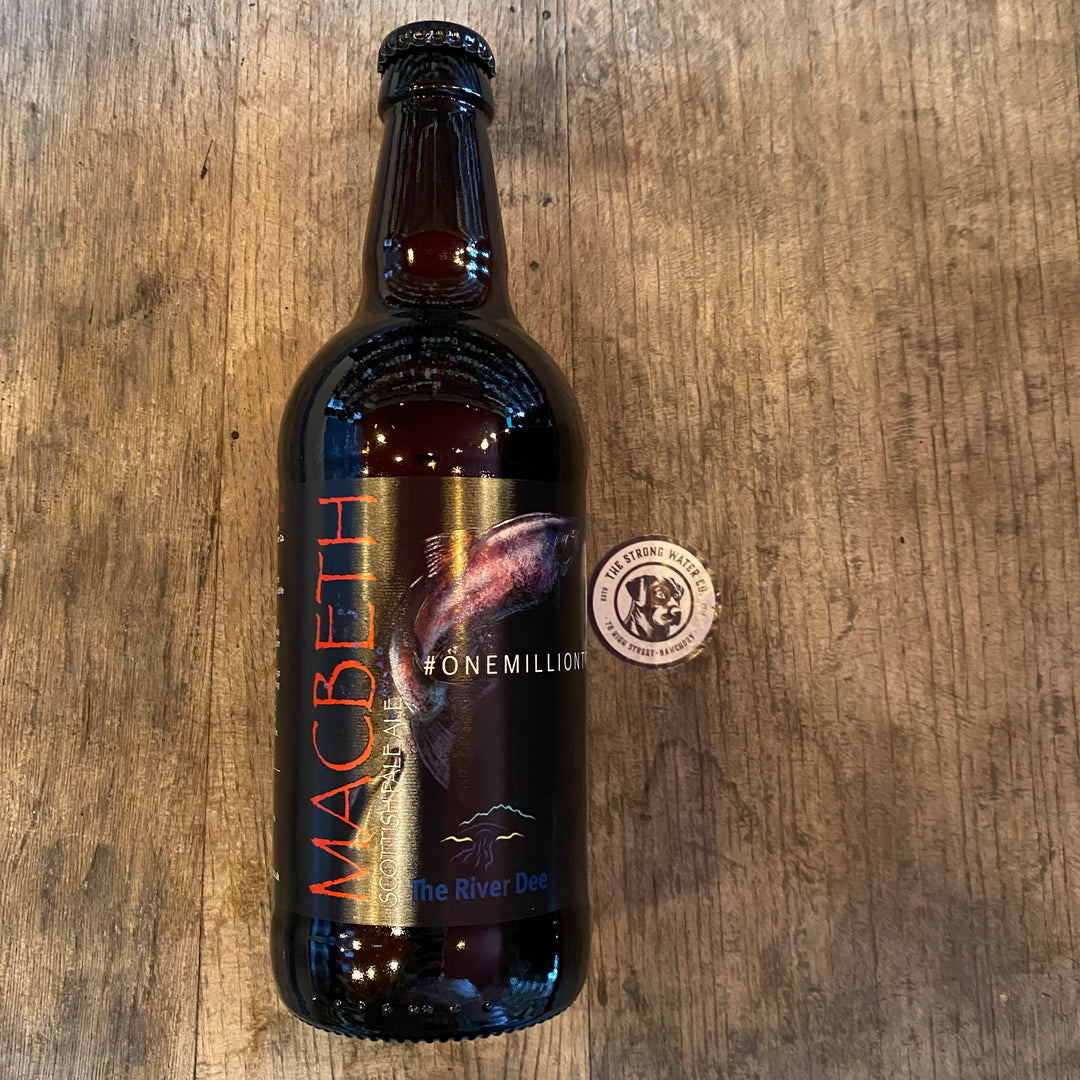 Macbeth Pale Ale - River Dee Charity Beer
Macbeth Pale Ale #OneMillionTrees
Pale Ale - 4.1%ABV - 500ml
Bottle Information
A brewing collaboration between Burnside Brewery, Deeside Brewery, The River Dee Trust & us at The Strong Water Co. 
The River Dee is one of Scotland's most precious rivers. It is famed worldwide for its iconic Salmon and supports a wealth of wildlife from Kingfishers to Otters. 
Rising temperatures are endangering this natural treasure. The wild salmon are already in a crisis and other species, such as freshwater pearl mussels, could face local extinction.
The Charity Information
With each bottle of this beer sold in-store and online with us £1 will go to The River Dee Trust to directly support the planting of One Million Trees over the next 15 years. These trees will encourage healthy salmon stock and wildlife, by preventing high river temperatures and providing food and shelter. 
1 tree costs £2, buy 2 beers and plant a tree.
Buy a case of 12 and plant 6 trees! We'll even take a group of customers from the shop to help with the tree planting. 
 Make a further donation or get involved by following the below link;
http://www.riverdee.org.uk/living-river/a-living-gift
---
---
Local and national shipping
In stock, ready to ship

Inventory on the way