Ontañón Rioja Natura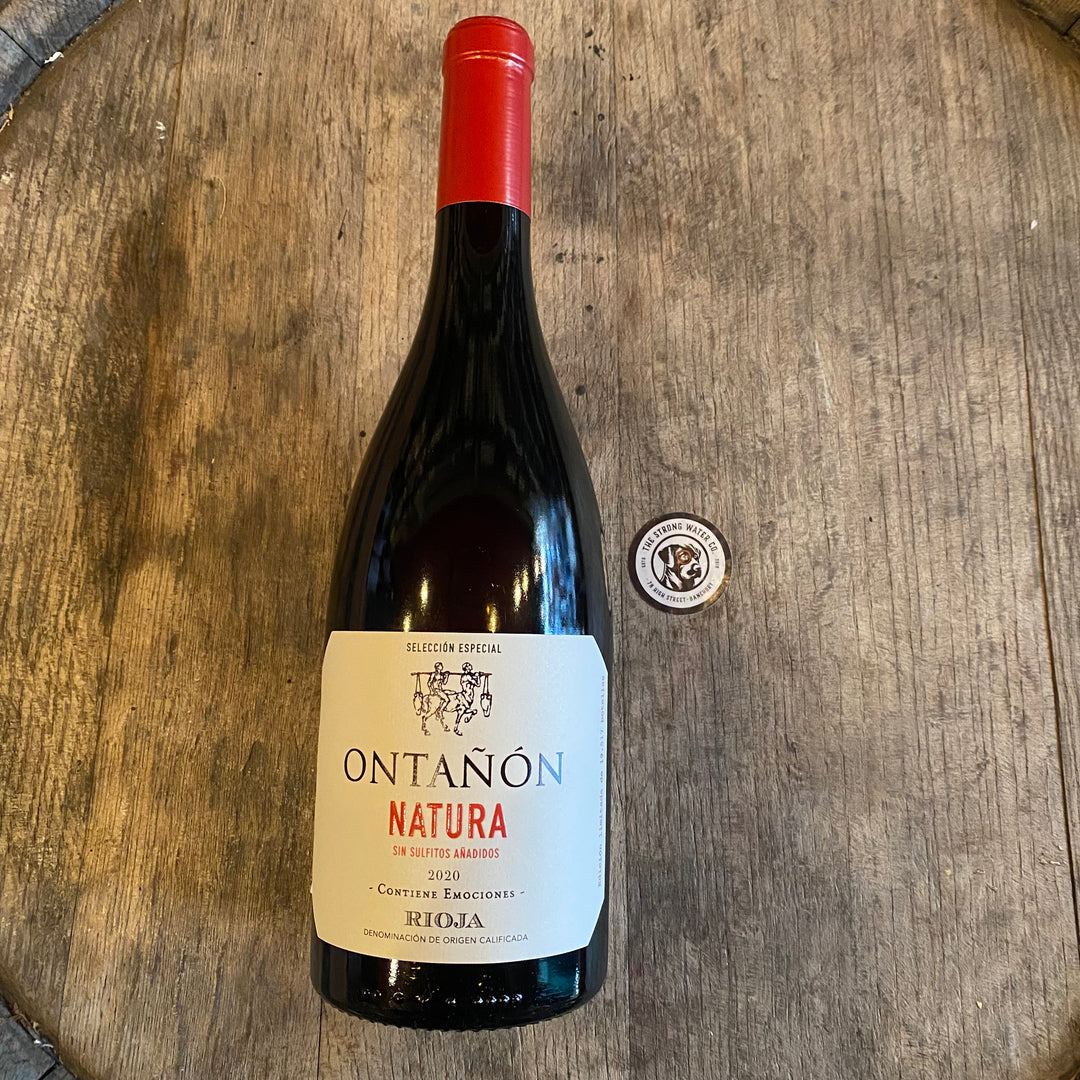 Ontañón Rioja Natura
Regular price
£1950
£19.50
Ontañón Rioja Natura 
Rioja, Spain 

2020
15% ABV 
From the Pérez Cuevas family in Rioja Oriental, this wine is produced with no added sulphites, but maintains all the quality and character of Ontañón Rioja wines.
Tasting Notes
Intense aromas of bramble, fig and plum fruit. There are also herbal, spicy, coffee and balsamic notes. The palate is complex, with notes of ripe blueberry and blackcurrant balanced by savoury, meaty characters, supple tannins and an appealing mineral character. Bright acidity leads to a long finish.
Production 

The Tempranillo grapes are sourced from the Los Palos de Tanis, La Pasada and Viña María vineyards belonging to the Ontañón Family in the Sierra de Yerga, Rioja Oriental. Planting began here at the start of the 1990s, in very stony, loam-textured soils - at an average altitude of 680-800 metres. Sulphites aren't used for the production of this wine, in either the vineyard, or during the winemaking process, so the grapes are treated very carefully. They're picked by hand and transported to the winery in small crates. Here they undergo a rigorous selection process, and after destemming, are put into the press with dry ice. Fermentation takes place over seven days, with pigeage, to achieve a very high level of colour and aroma extraction. Only the free-run must is used, and malolactic fermentation takes place at a controlled temperature in barrels for two weeks. Natural fining agents and filtration are employed before the wine is transferred to American oak casks, where it is aged for fifteen months before bottling.
---
---
Local and national shipping
In stock, ready to ship

Inventory on the way