Pete's Pure Pinot Noir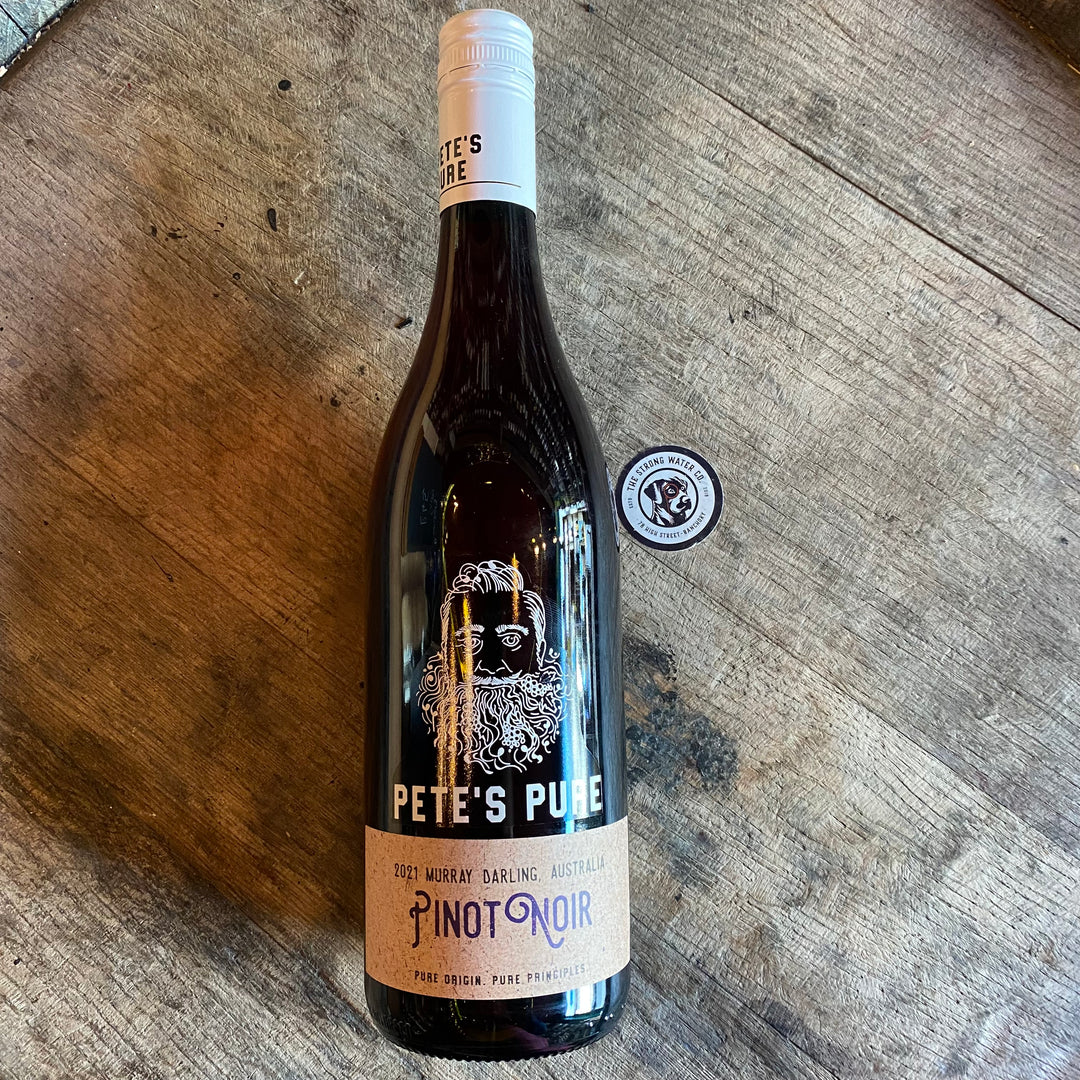 Pete's Pure Pinot Noir
Regular price
£1600
£16.00
Pete's Pure Pinot Noir
Fowles Wine
Murray Darling, - Australia 
2021
13% ABV 
Tasting Notes
 A vibrant, lively wine with beautiful forest floor notes on the nose, along with strawberries and cranberry.
Subtle notes of raspberry and rose petal mesh with vanilla bean pod and a touch of spicy oak.
Bright cherry notes backed by a crunchy acidity and fine tannin base. Hints of red berry fruits and a distinct savoury touch give this wine a complex varietal character with a long length of flavour.
Bottle Info 
The grapes are grown on vines aged 15-20 years, planted in calcareous earth. They are harvested into temperature-controlled stainless steel tanks where they undergo fermentation, with the influence of American and French oak.
Who is Pete?
Pete was one of our original vineyard managers. A classic "old school" man of the land. His motto was "if it's worth doing, it's worth doing really well". He cared deeply for his vineyard and always made sure it could be relied upon to grow grapes that made great wine. So, when we wanted a name for our collection of uncomplicated but lovingly made wines, we couldn't think of a better figurehead than our old vineyard manager
---
---
Local and national shipping
In stock, ready to ship

Inventory on the way