Regal Rogue - Red Vermouth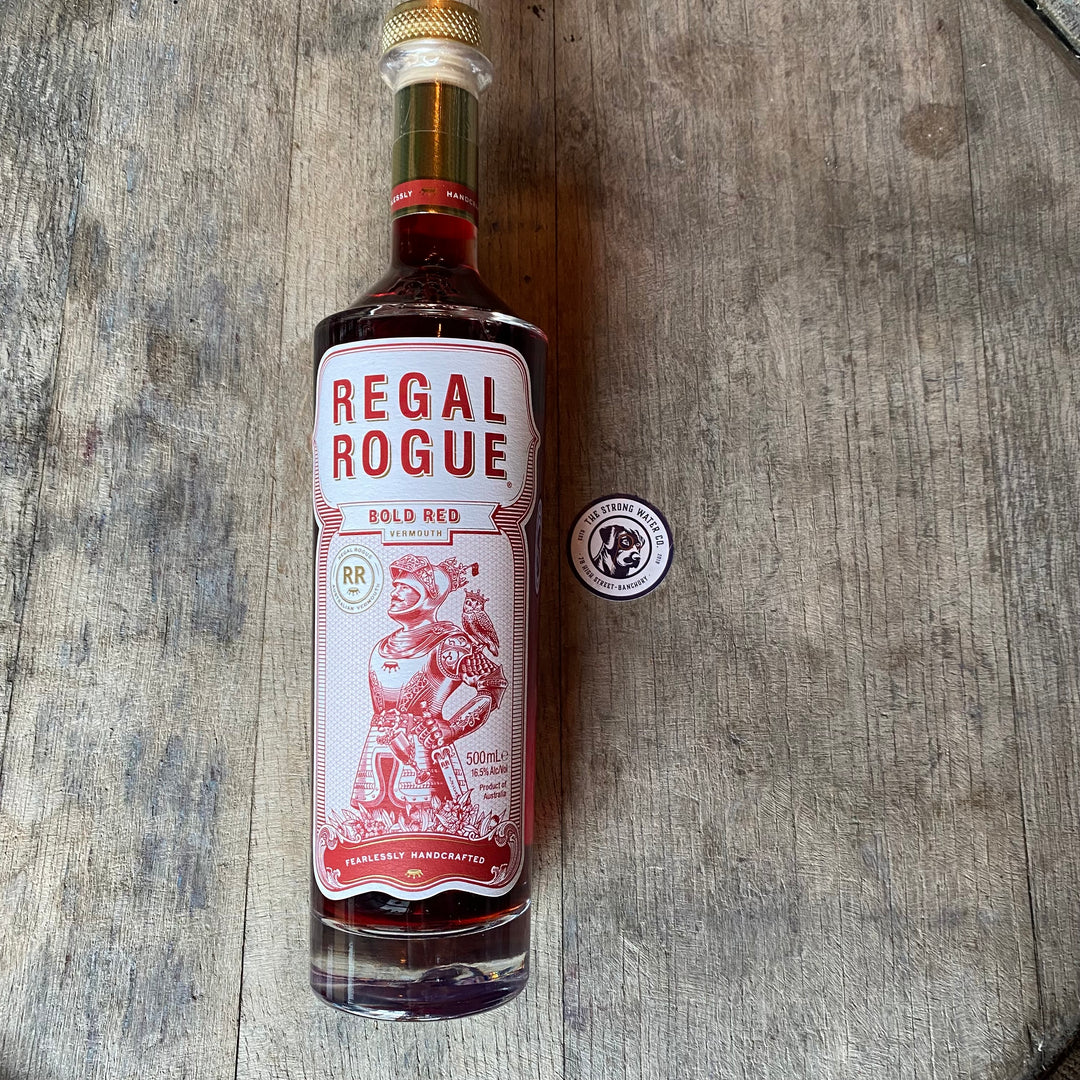 Regal Rogue - Red Vermouth
Regular price
£2300
£23.00
Regal Rogue - Red Vermouth 
Tasting Notes
Regal Rogue Bold Red is one of the world's first dry Red vermouths, led by aromatic spice and rich dried fruit. Marrying a deep, rich naturally spiced Organic Shiraz with Orange, NSW, Organic un-wooded Chardonnay and native Pepper berry, Wattle seed, and Native Thyme followed by Cinnamon, clove, star anise, nutmeg, ginger, bitter orange, dried fig, and dried cherry. Style: Semi-Dry, 80 grams sugar per litre. 64% less than category standard.
Bottle Information
Unique Selling Point: Organic wine base, reduced sugar, natural blending.
Production Method: Regal Rogue Bold Red is 100% organic Australian Shiraz married with Chardonnay, blended with native Australian pepper berry, wattleseed and thyme. There are no added sugars, artificial flavours and it is not rested in wood, made as naturally as we can deliver upon the organic wine base & herbs into a new-world style of vermouth.
Awards and Press News: Best Vermouth 2015 - Germany, Gold 2016 - Spirits Business.
---
---
Local and national shipping
In stock, ready to ship

Inventory on the way