The Dog Strangler Mataro, Teusner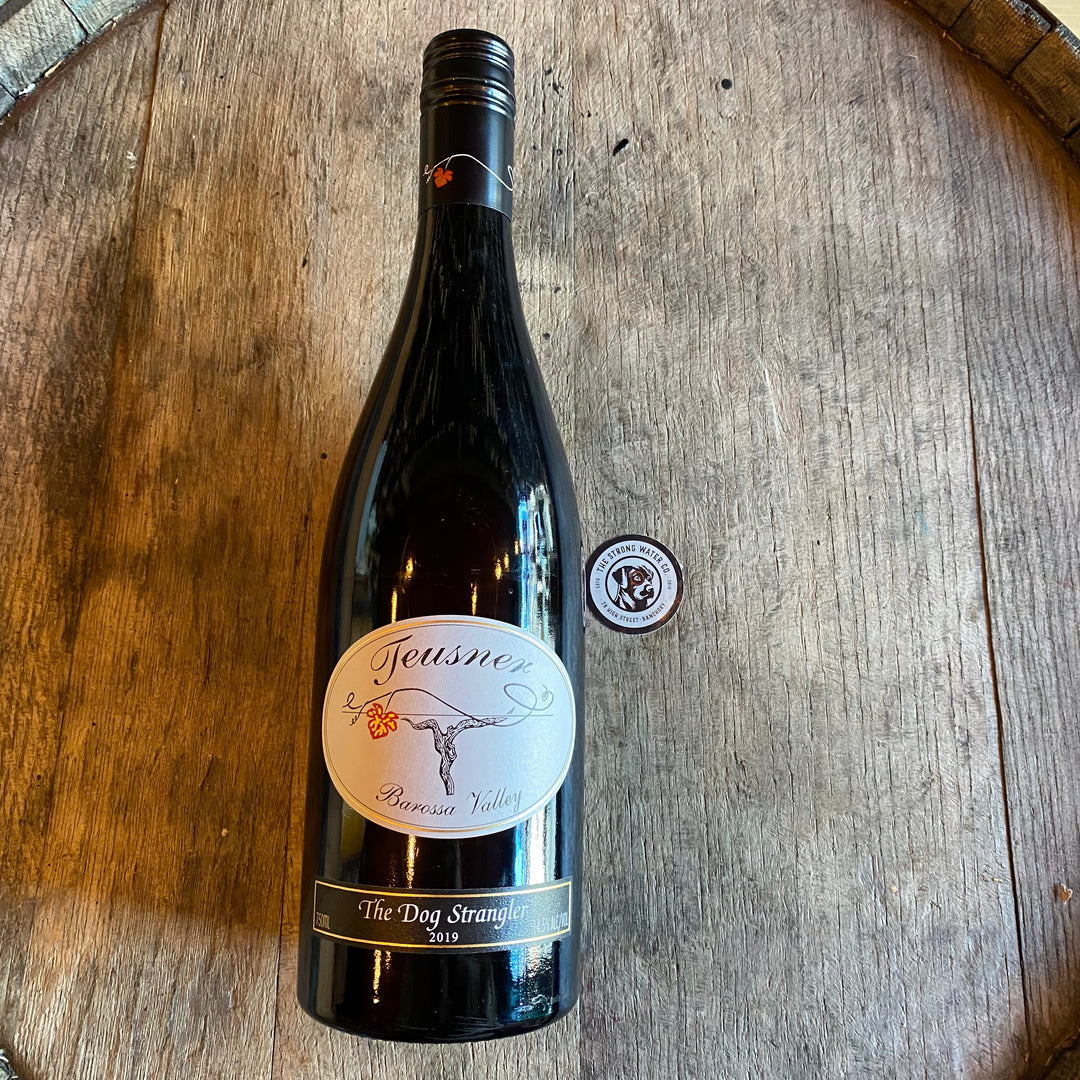 The Dog Strangler Mataro, Teusner
Regular price
£2850
£28.50
The Dog Strangler Mataro
Teusner Wines
Barossa - Australia 
2019
14.5% ABV 
Red, Warm and Spicy
Tasting Notes
Tasting Note: Mataro, 'The Dog Strangler' , translated from Estrangle-Chien, as it is known in parts of France. Rarely seen as a single varietal - this wine is a standout. A lovely, deep, darkly impenetrable, purple/black colour. Deep purple, good name for a band. Blueberries, anise, smoked-meats, Asian spice, really lovely aromatics and evocative things happening in the glass. Deliciously fleshy blue fruits, dark cherry, spice and licorice. This has a really attractive dark fruit-weight and the tannins and acid work in tandem seamlessly to give the dark, slurpy fruit the structure and cut this wine requires. 
Food Matching: Dishes that highlight the wonderful spice elements, including game and slow cooked meats.
Bottle Info
Vineyard: The Dog Strangler Mataro is sourced predominantly from vineyards in the Northern Barossa. These vines have an average age of 25 years, and tend to yield with moderate crop levels of highly flavoured fruit. Due to it's natural upright growth habit, Mataro vines embrace the full sun in the Barossa and are some of the latest blocks harvested each vintage.
Vinification: All components are fermented in open fermenters, where the presence of whole berries is encouraged. Pumped over twice daily, flavours colours and tannins are gently extracted from the grapes until pressing off skins after 7 days. All batches are retained separately and matured in seasoned hogsheads for 18 months prior to careful blending and bottling.
---
---
Local and national shipping
In stock, ready to ship

Inventory on the way